"BUILD STRUCTURES THAT SUPPORT HUMANITY"
Based in Carbondale, Colorado, Conger Solar Systems was founded in 2010 by Steven Conger and Mary Catherine Conger. For Steven, an architect and protégé of Buckminster Fuller, the creation of Conger Solar Systems aligned with the mission "Bucky" granted him, "to build structures that support humanity."
Steven formed Conger Solar Systems to realize his innovation of highly-efficient tensile structure design applied to solar energy production at large scale. Issued his first solar patent from the USPTO in 1982, Steven has been designing and patenting solar concepts and structures for decades, receiving 27 US utility and design patents, ultimately filing those patents with leading international intellectual property protection agencies for worldwide patent protection for Conger's solar structures.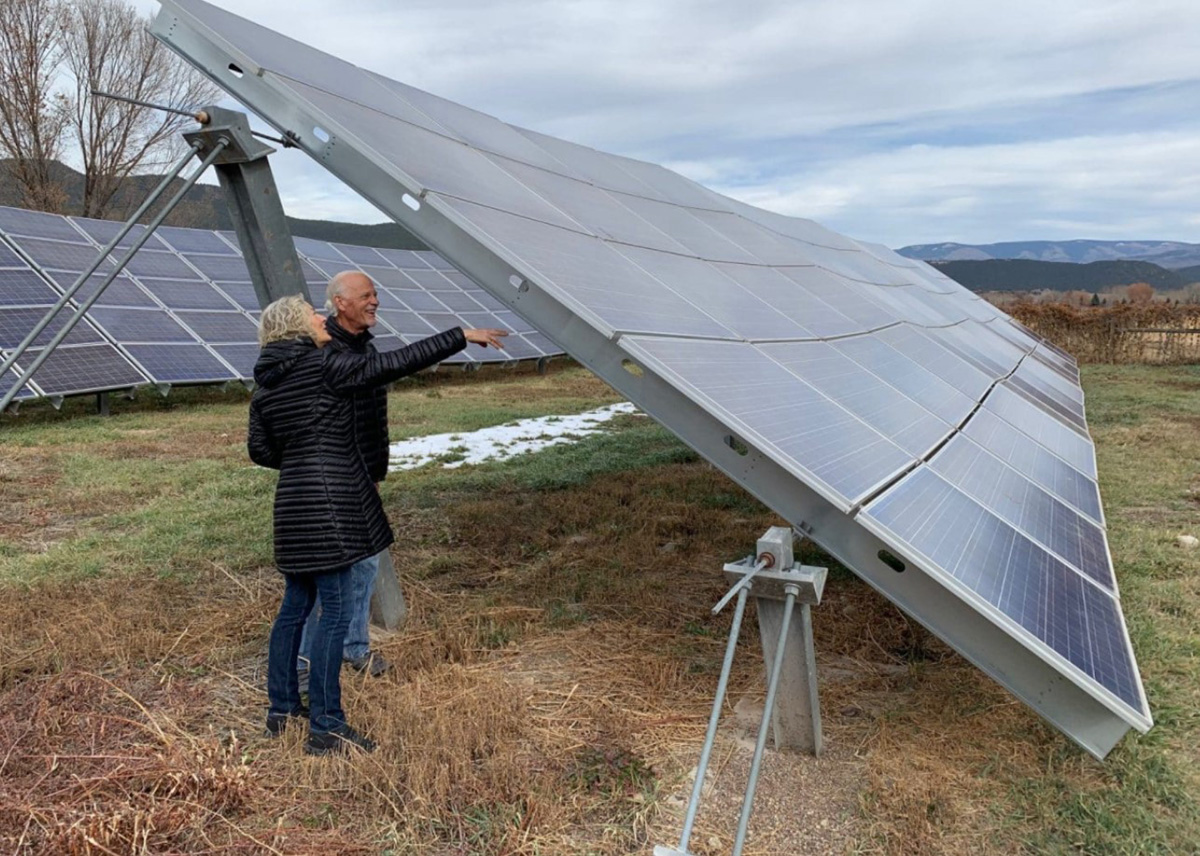 From the beginning, Steven recognized that tensile solar structures inherently create a number of advantages over traditional, rigid, solar racking designs, including:
Tensile systems have a higher strength-to-weight ratio thus require less steel for the same strength
Tensile structure design is extremely versatile thus it can be applied to a nearly unlimited array of applications
Because tensile structures are adept at spanning distances, new applications that were previously impractical and cost-prohibitive become viable
Tensile design enables the innovation of solar shade structures that create additional valuable attributes, including evaporation mitigation, surface temperature reduction and UV protection
Tensile structures create visual appeal not typically associated with traditional solar installations
Today Conger Solar Systems is a product-focused company offering the solar market new, cost-effective and attractive panel suspension solutions. Conger Solar Systems' current product line includes tensile solar products for solar systems over: agriculture, aquaculture, canals, parking, and tough ground-mount applications.
Conger Solar Systems is based in Carbondale, Colorado – Photo by Kevin Wenning